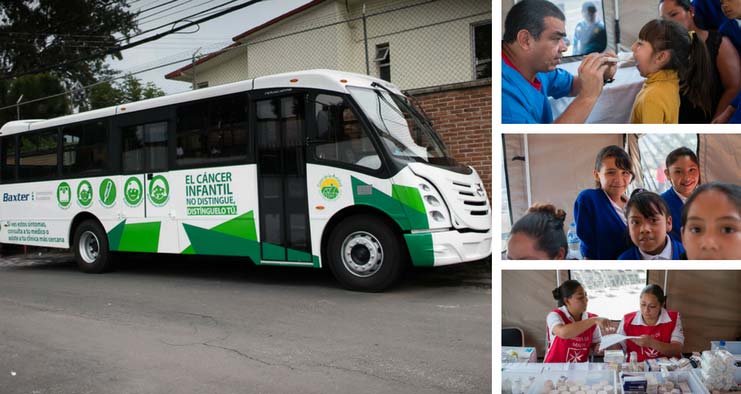 In 2016, Baxter International Foundation and the global humanitarian organization Direct Relief launched Driving Your Health (Manejando tu Salud), a mobile health program that deploys medical teams to communities in Mexico City with limited access to health services.
Funded by a $2.25 million grant from the Baxter International Foundation -- and working in collaboration with the Mexican Association of Malta, House of Friendship for Children with Cancer I.A.P. and Mexican Association of Diabetes, Mexico City A.C. -- the three-year initiative aims to provide direct healthcare services for 40,000 patients and health education, prevention, and awareness training to an additional 310,000 individuals.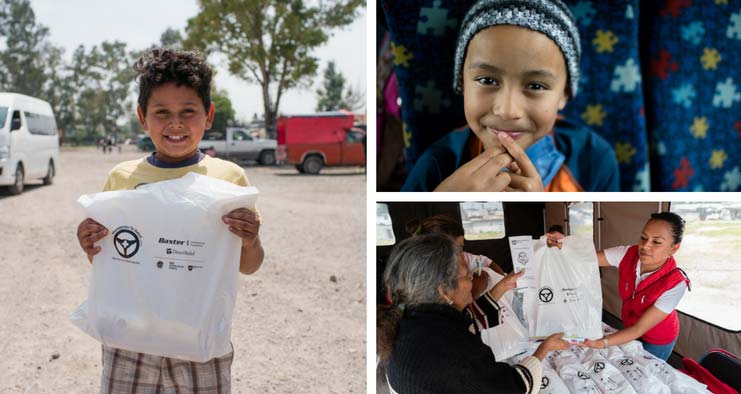 A mobile unit comprised of 4 doctors and 10 nurses will travel to 50 different locations each year to screen and provide essential health services to people in need. Program staff will also provide pediatric oncology patients with transportation to medical facilities that specialize in the treatments they require. The program will train doctors to support patient self-management of chronic diseases, as well as provide hundreds of thousands of individuals with educational resources. To maintain the program at the end of three years, Direct Relief will develop local sponsorships and general fund raising, hire a Director of Corporate Relations for development and local program management and establish a Mexican Mobile Health Advisory Board.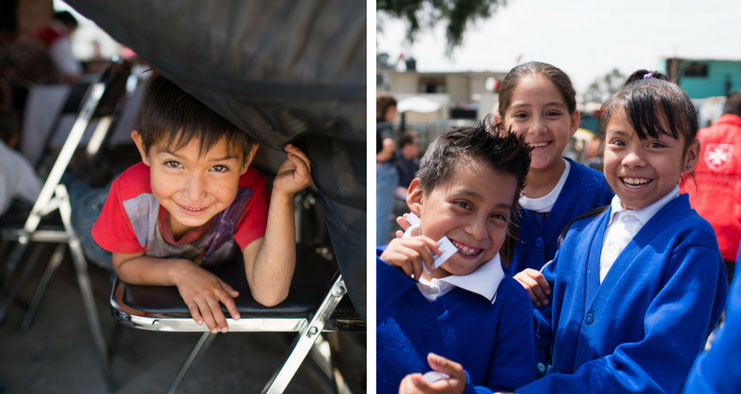 This unique collaboration brings healthcare services directly to those who are unable to access care due to lack of transportation, the cost of transportation or the inability to take time off from work to get their healthcare needs addressed

Stacey Eisen, Baxter International Foundation President
These efforts will be supplemented by the contributions of Baxter employees in Mexico City and its surrounding manufacturing facilities in Mexico volunteering their technical expertise, assisting mobile medical teams during patient screenings, and packing personal care kits.
Impact to Date